Guittard Baking Chocolate Chips
Gourmet Chocolate Chips for Baking
This premium line of bulk baking chips is crafted for the serious chef and chocolatier from the finest ingredients. Guittard baking chocolates are made in small batches, in a wide range of finishes and flavors including semisweet, extra dark, milk, butterscotch, mint and more. Sumptuous desserts, cookies, puddings and candies all begin with the very finest ingredients. These chips are available in up to 25-pound, or 50-pound cases depending on the blend. Guittard Chocolate Revel in rich bittersweet, classic semisweet, creamy milk chocolate, melting green mint, elegant Choc-Au-Lait, buttery butterscotch, intense extra dark.
A Size Reference, for All Chips
With a Penny for Scale
63% 900-Count  Extra Dark Cookie Drops
Extra Dark Chocolate Baking Chips, 63% Cacao
The 63% cacao dark chocolate baking chips is a WWC best-seller. This chips incorporate an extra dark, extra intense flavor profile, with subtle notes of vanilla.
Akoma Organic Extra Semisweet Chocolate Chips
55% Cacao
The name Akoma represents heart in the traditional Adinkra symbols of West Africa, where cocoa beans for this chocolate are grown.
Semisweet Super Cookie Chips™ | 300-Count Dessert Ripple Chunks
48% Cacao, Semisweet Chocolate
Deep chocolate flavor in this semisweet chip; a unique shape for a distinct cookie. In bulk format, it's referred to as "dessert ripple chunks."
Semisweet Chocolate Baking Chips
46% Cacao, 900-Count
Guittard's classic semisweet chip delivers hints of vanilla in a smooth base. Available in retail bags as well as bulk options, this 900-count chip uses real vanilla, non-gmo and fair trade, also available in bulk sizes.
In the bulk format, the 350-count & 900-count have no added dextrose. 
The 1,000-Count, 2,000-Count, 4,000-Count & 10,000-Count have added dextrose – the 4,000-count & 1,000-count is also available without dextrose upon request.
What is dextrose? A sweetener derived from corn, particular great for reducing a chocolate chip "sticking to the tray/wax paper" once removed from the oven.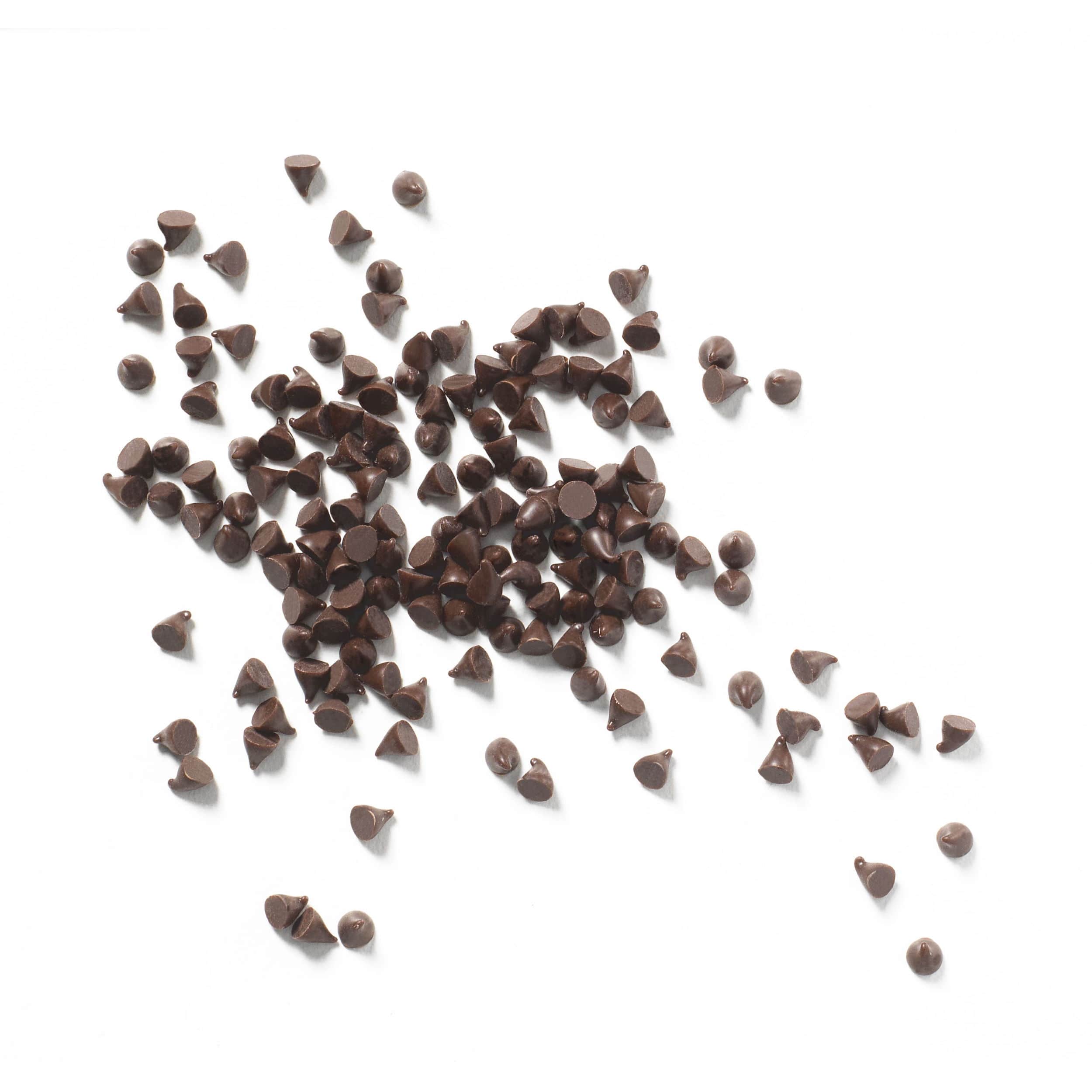 Milk Chocolate Baking Chips
Milk Chocolate Cookie Drops, 31% Cacao
Available in 350-Count & 1,000-Count
The first milk chocolate baking chip of its kind, this extra large milk chip delivers smooth creamy dairy notes with a classic chocolate flavor, at approximately 350-chips-per-pound in the retail bags. The product is also available in bulk sizes, as well as a 1,000-count chip in bulk options.
The 1,000-count chip has a slightly different formula with about ~1% less cocoa in the blend.
Choc-Au-Lait™ | 900-Count Gourmet White Chocolate Cookie Drops
Vanilla Milk White Chocolate Baking Chips
A creamy and milky white chocolate with the essence of real vanilla, available in retail bags and bulk options.
Green Mint Cookie Drops
Green Mint Baking Chips
A smooth, cool mint flavor for baking and eating.
Butterscotch Baking Chips
Butterscotch Cookie Drops
A rich butterscotch flavor with the essence of real vanilla.
High Sierra White Chocolate Chips
White Chocolate Baking Chips
As one of Guittard's finest white chocolates, this creamy white will keep you coming back for more.
900-Count White Cookie Drops
White Flavored Baking Chips
Guittard Chocolate Chips have been a favorite of bakers for many years. Now you can use Guittard's quality chocolate chips to make your own delicious cookies. All Guittard high quality chips are made with natural vanilla.
4,000-Count Creamy White Cookie Drops
Decadent & Creamy
Shop Guittard's white cookie drops available at approximately 4,000-chips/pound.